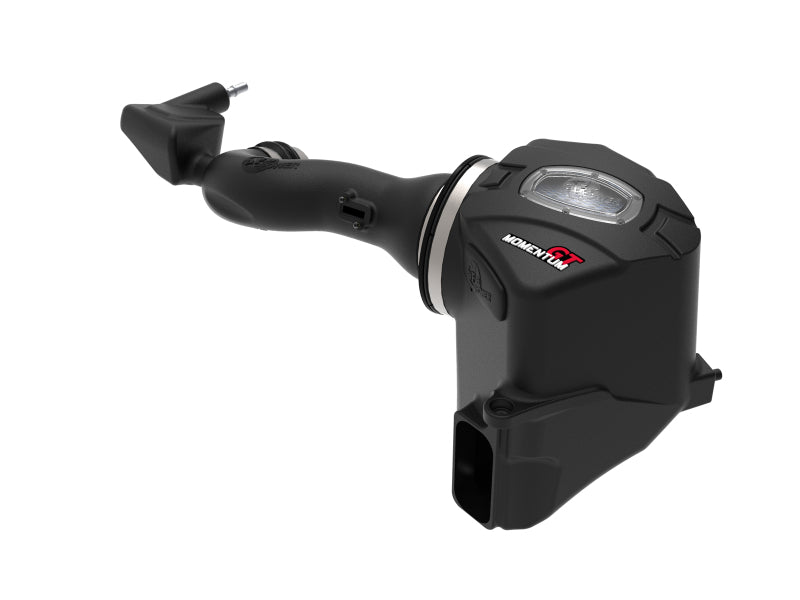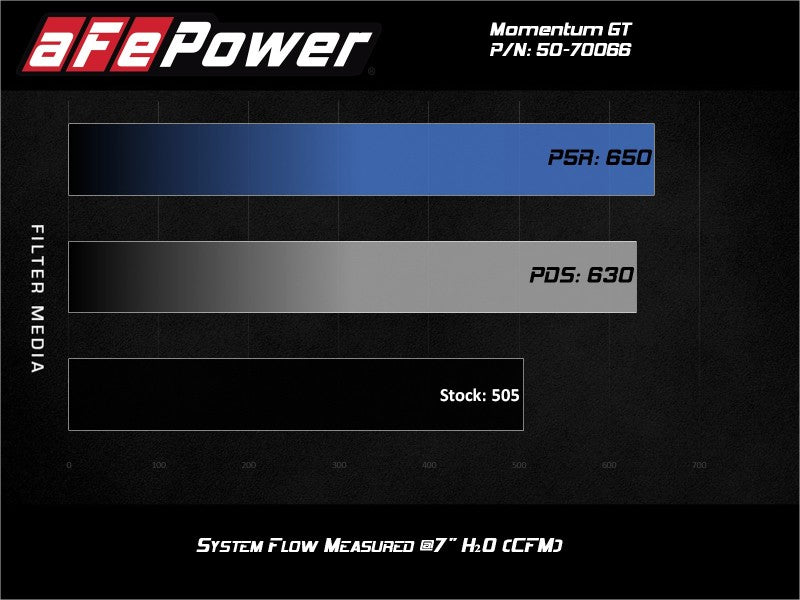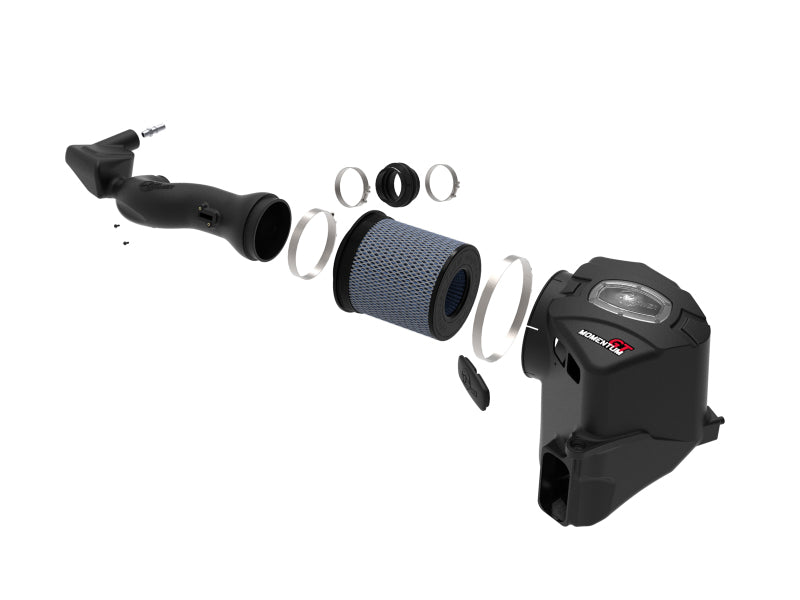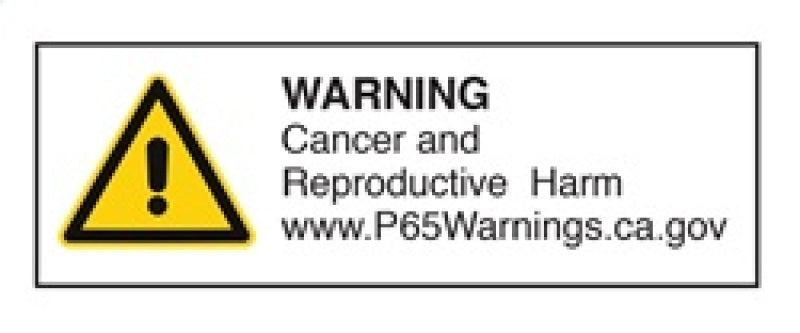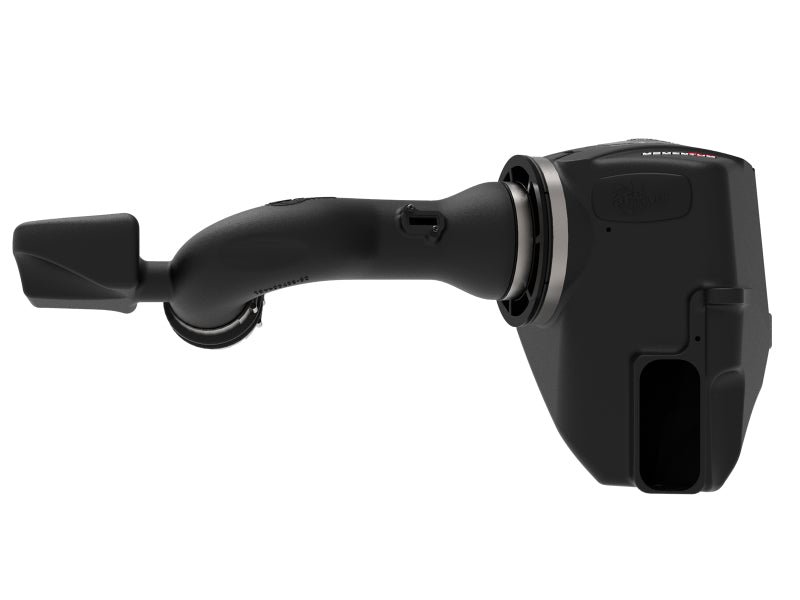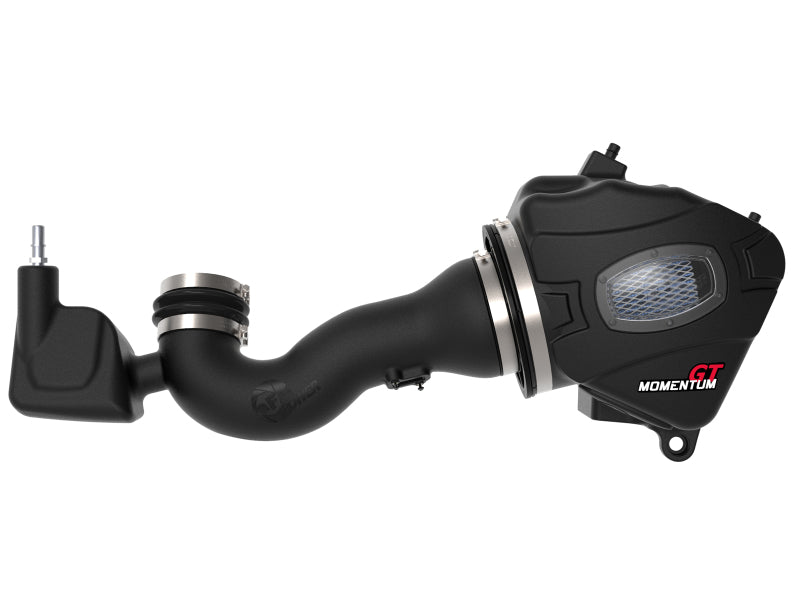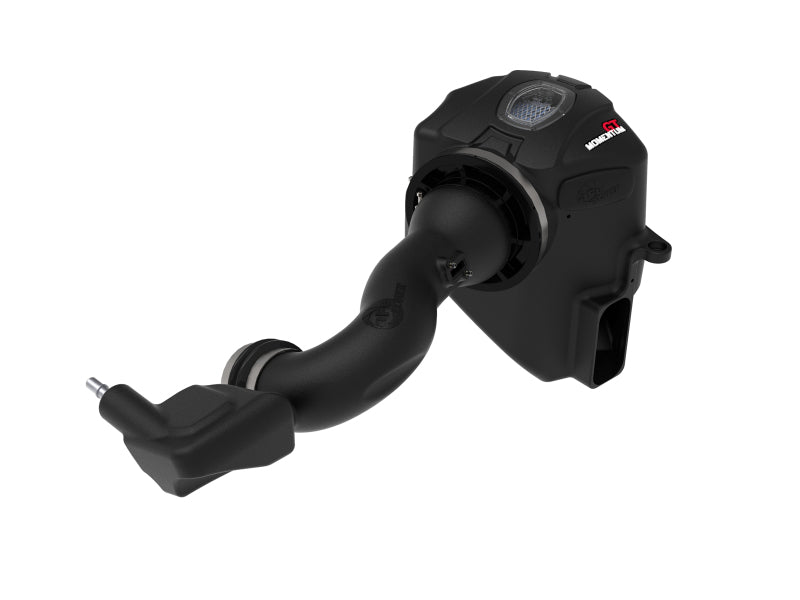 aFe Momentum GT Pro 5R Cold Air Intake System 19-21 GM SUV 5.3L V8
This 9" tall 360-degree radial flow air filter features a...
This 9" tall 360-degree radial flow air filter features a 5.5" flange and our pre-oiled Pro 5R media with five layers of progressively finer cotton gauze media for maximum performance. It provides your engine with the largest amount of high-flowing air and delivers the highest power gains in most cases. This media is perfect for street and/or track use. Momentum's innovative filter-to-housing interface was built to feature the largest air filter possible. Once the system is installed, the air filter can be easily removed from the housing for maintenance by only uninstalling the intake tube. This system features a high quality, computer-designed, dyno-tuned intake tube to achieve maximum power gains while maintaining a perfect fit. Its XLPE material is heat soak resistant and extremely durable. Stainless-steel T-bolt clamps are included for strength, and a premium bellows coupling allows for ample flexibility. Momentum GT intakes are designed with fewer parts for a fast and easy installation.
This Part Fits:
| Year | Make | Model | Submodel |
| --- | --- | --- | --- |
| 2019-2021 | Chevrolet | Silverado 1500 | Custom |
| 2019-2022 | Chevrolet | Silverado 1500 | Custom Trail Boss |
| 2019-2022 | Chevrolet | Silverado 1500 | High Country |
| 2019-2022 | Chevrolet | Silverado 1500 | LT |
| 2019-2022 | Chevrolet | Silverado 1500 | LT Trail Boss |
| 2019-2022 | Chevrolet | Silverado 1500 | LTZ |
| 2019-2022 | Chevrolet | Silverado 1500 | RST |
| 2019-2021 | Chevrolet | Silverado 1500 | SSV |
| 2019-2022 | Chevrolet | Silverado 1500 | WT |
| 2021-2022 | Chevrolet | Suburban | Commercial |
| 2021-2022 | Chevrolet | Suburban | LS |
| 2021-2022 | Chevrolet | Suburban | LT |
| 2021-2022 | Chevrolet | Suburban | Premier |
| 2021-2022 | Chevrolet | Suburban | RST |
| 2021-2022 | Chevrolet | Suburban | Z71 |
| 2022 | Chevrolet | Tahoe | Commercial |
| 2021-2022 | Chevrolet | Tahoe | LS |
| 2021-2022 | Chevrolet | Tahoe | LT |
| 2021-2022 | Chevrolet | Tahoe | PPV |
| 2021-2022 | Chevrolet | Tahoe | Premier |
| 2021-2022 | Chevrolet | Tahoe | RST |
| 2021-2022 | Chevrolet | Tahoe | SSV |
| 2021-2022 | Chevrolet | Tahoe | Z71 |
| 2019-2021 | GMC | Sierra 1500 | AT4 |
| 2019-2021 | GMC | Sierra 1500 | Base |
| 2019-2022 | GMC | Sierra 1500 | Denali |
| 2019-2022 | GMC | Sierra 1500 | Elevation |
| 2022 | GMC | Sierra 1500 | Pro |
| 2019-2022 | GMC | Sierra 1500 | SLE |
| 2019-2022 | GMC | Sierra 1500 | SLT |
| 2021-2022 | GMC | Yukon | AT4 |
| 2021-2022 | GMC | Yukon | SLE |
| 2021-2022 | GMC | Yukon | SLT |
| 2021-2022 | GMC | Yukon XL | AT4 |
| 2021-2022 | GMC | Yukon XL | SLE |
| 2021-2022 | GMC | Yukon XL | SLT |