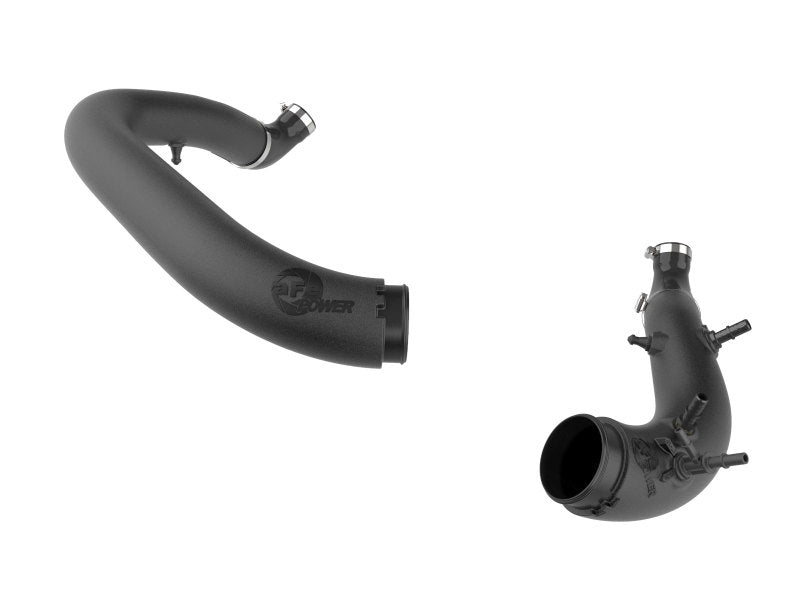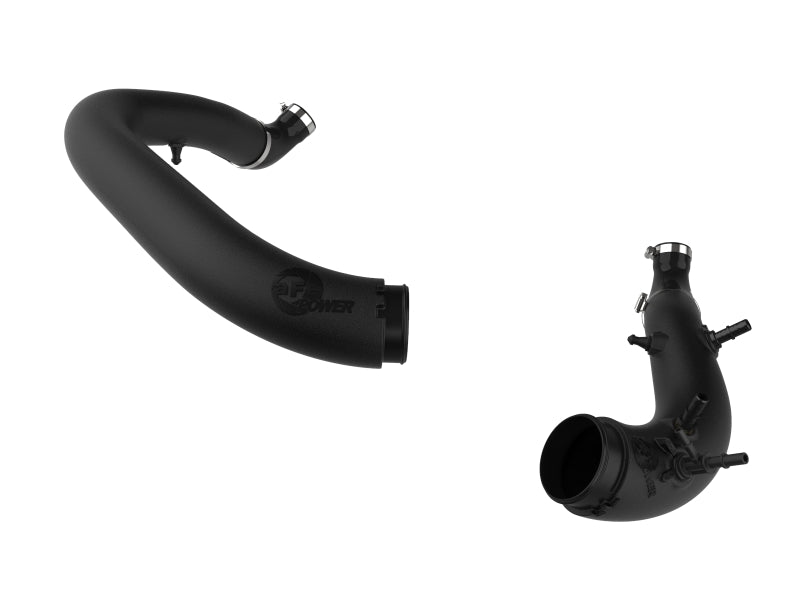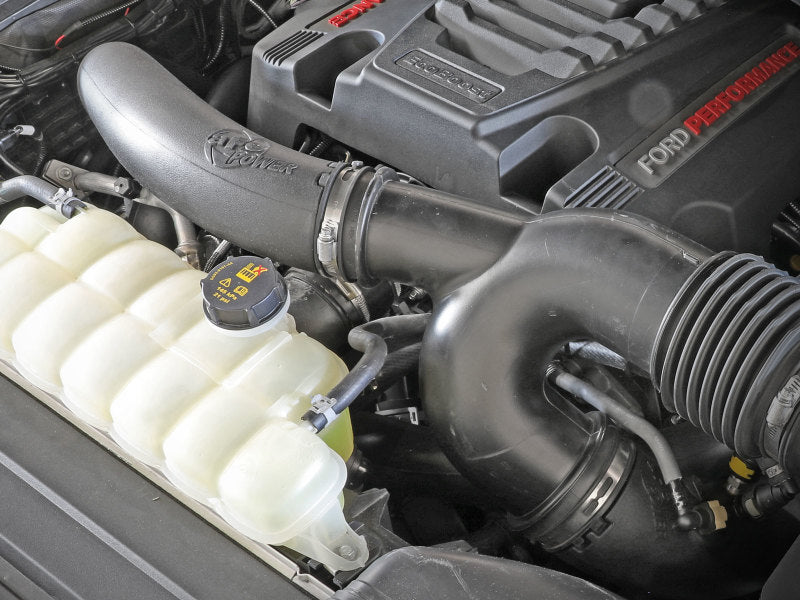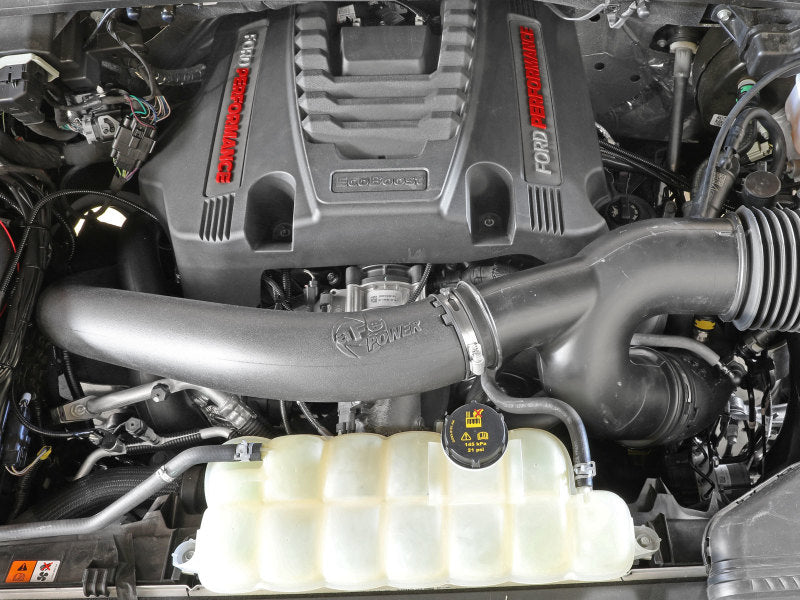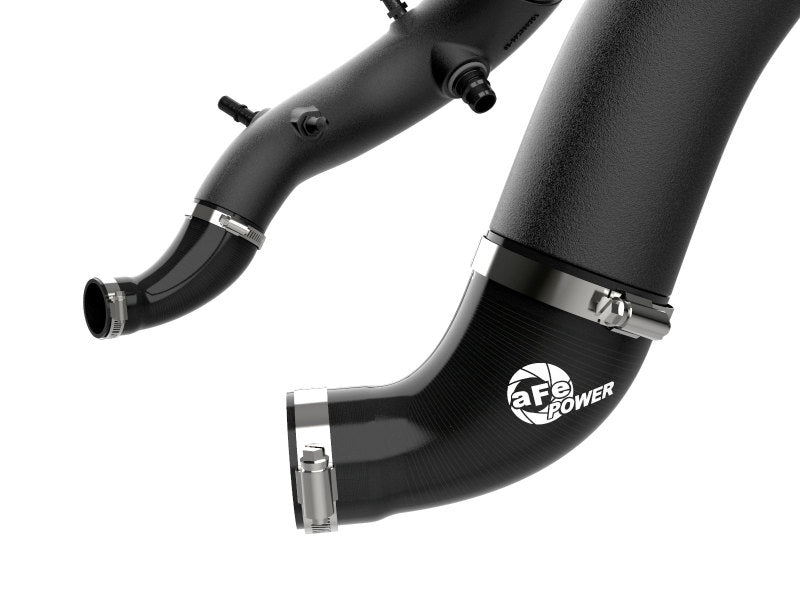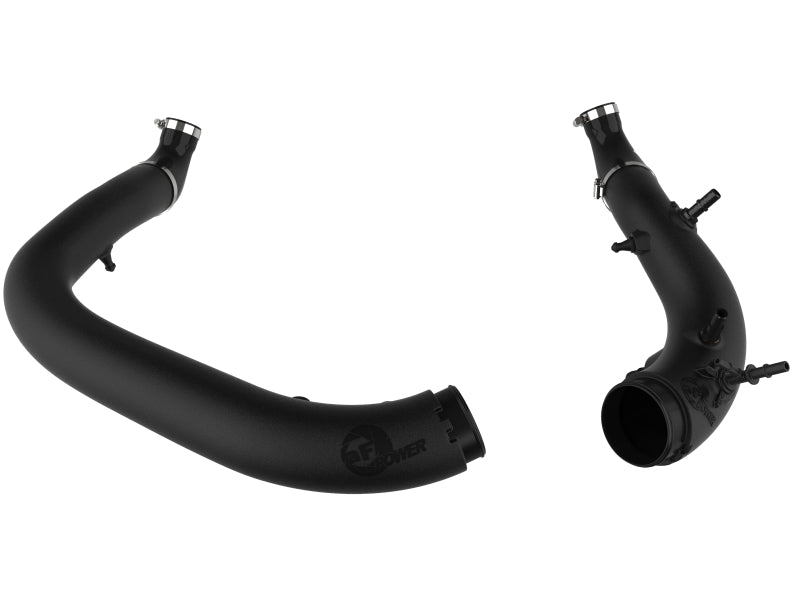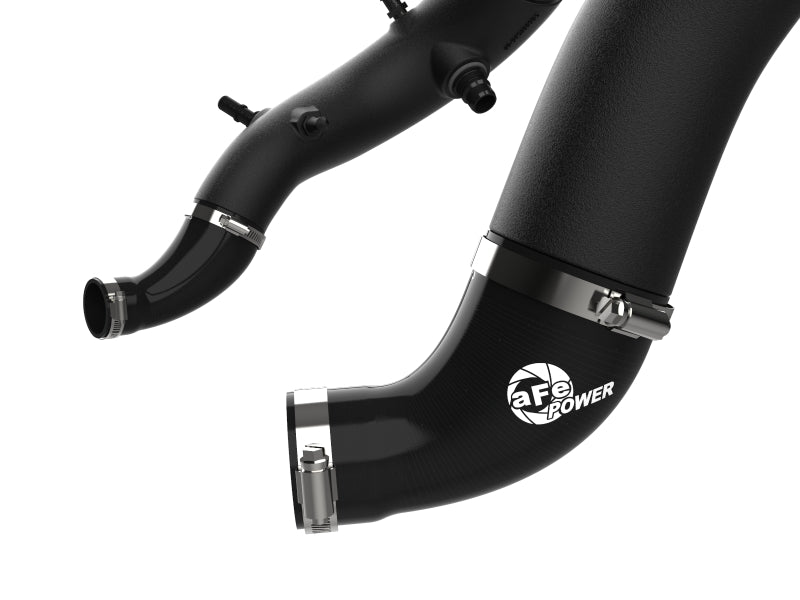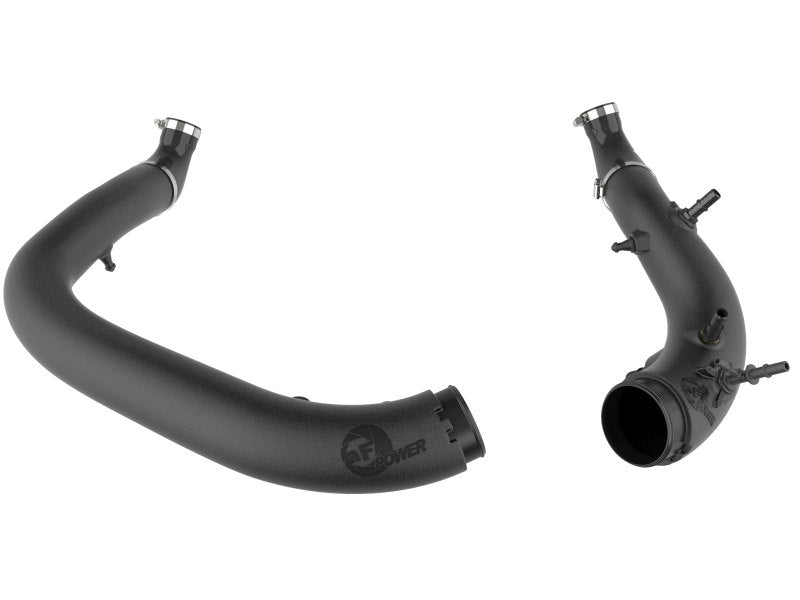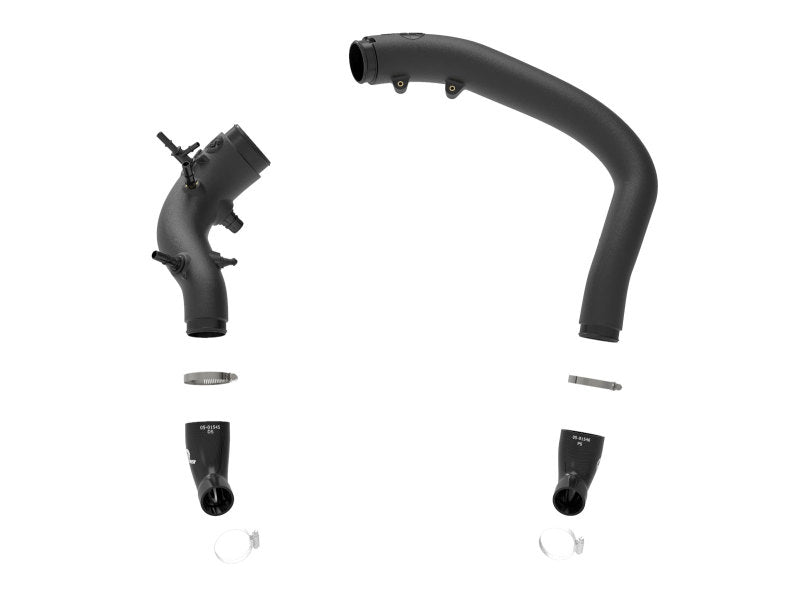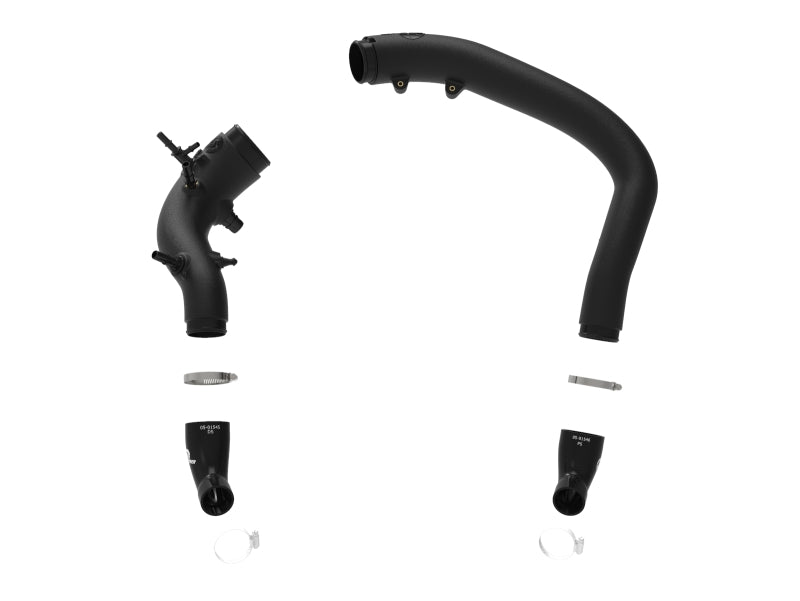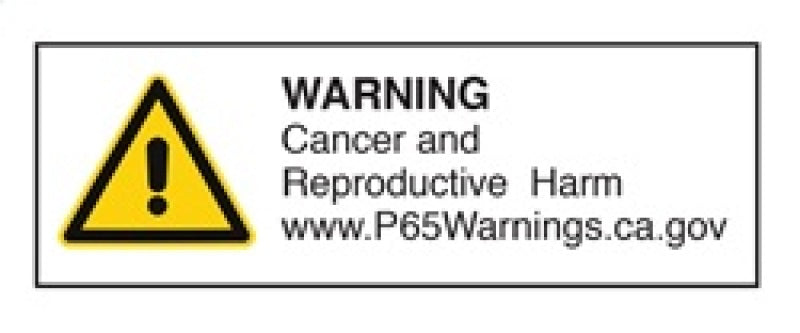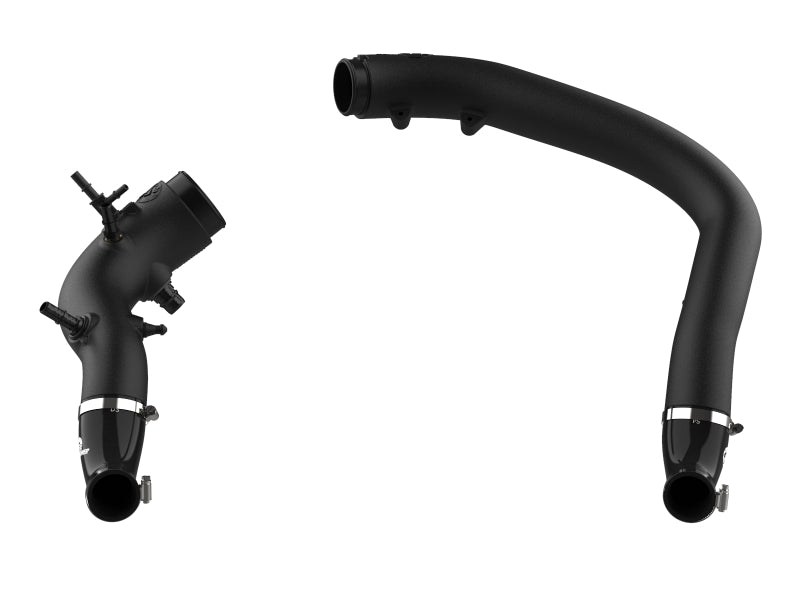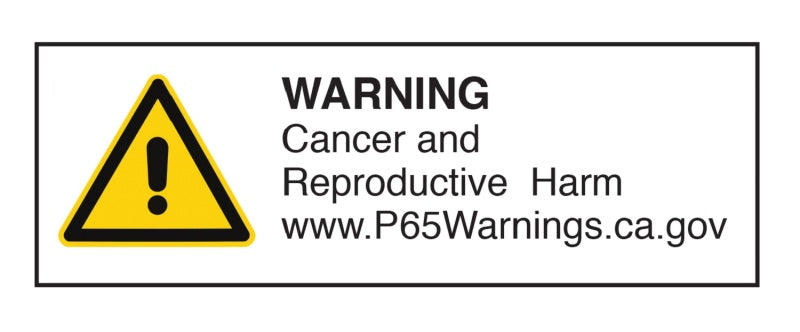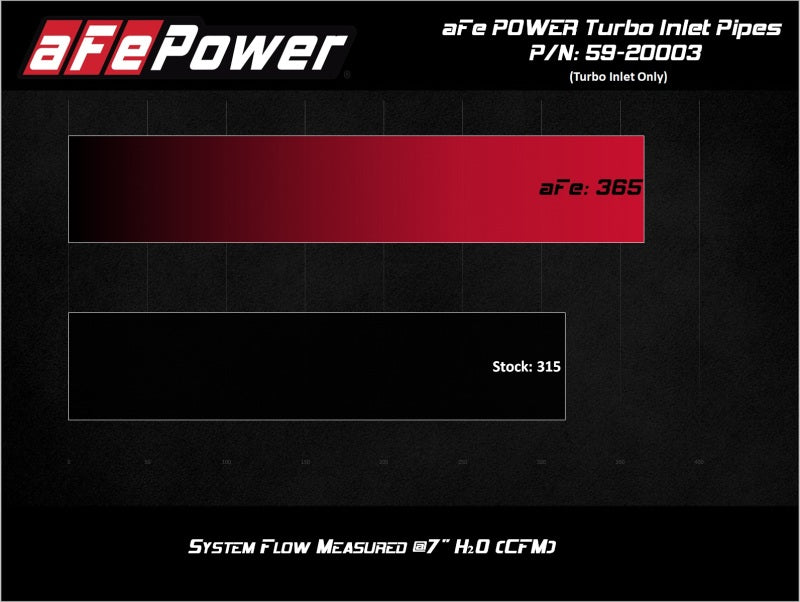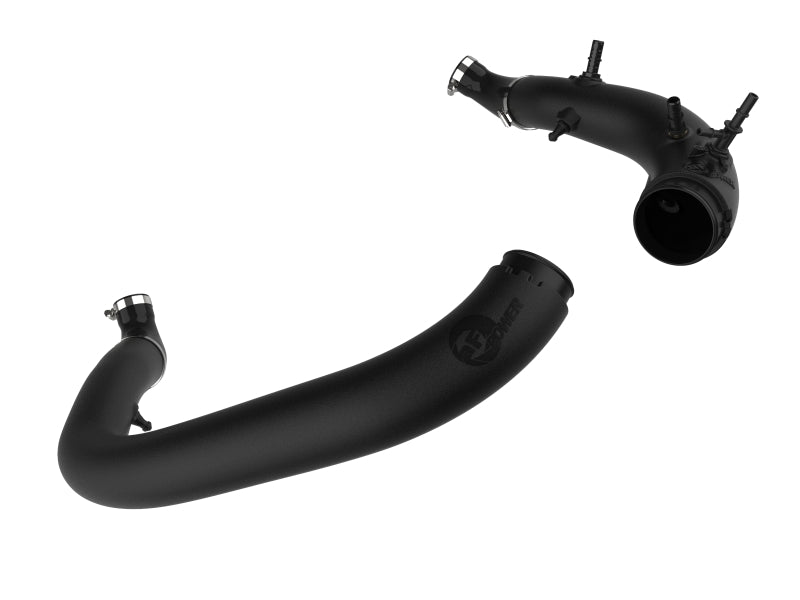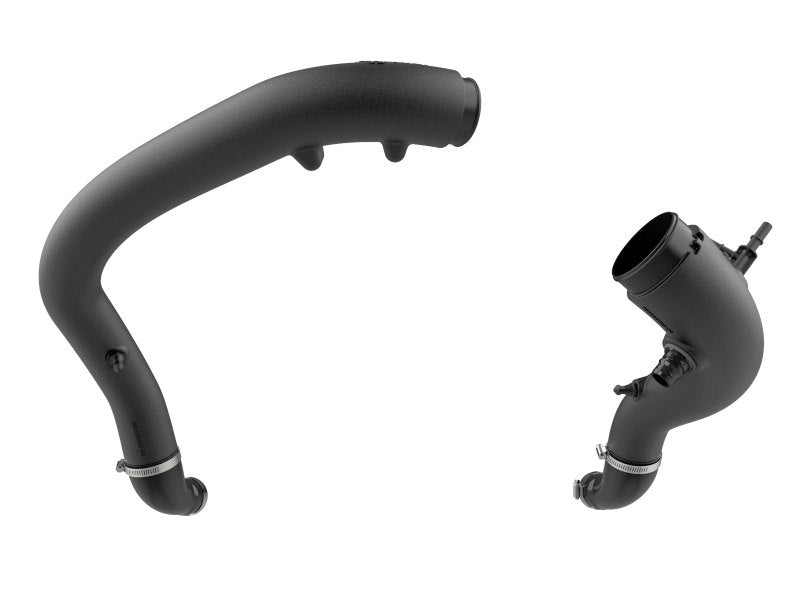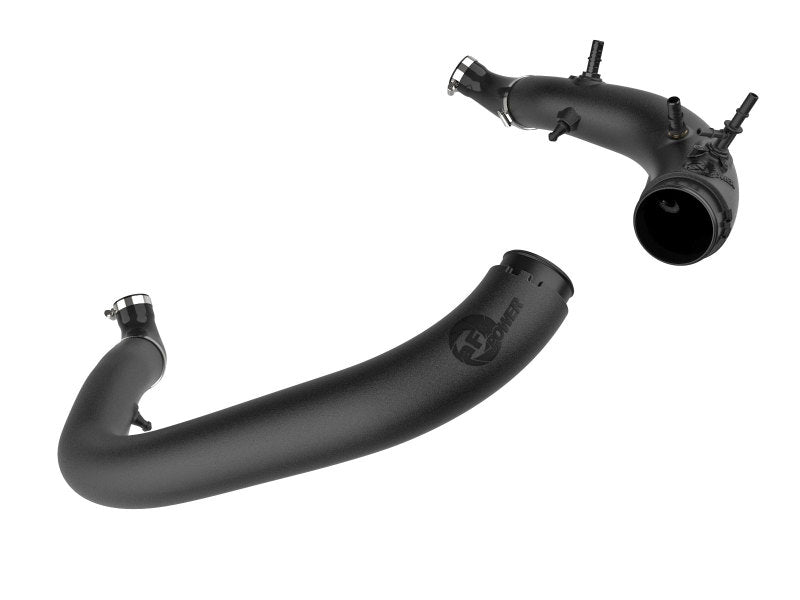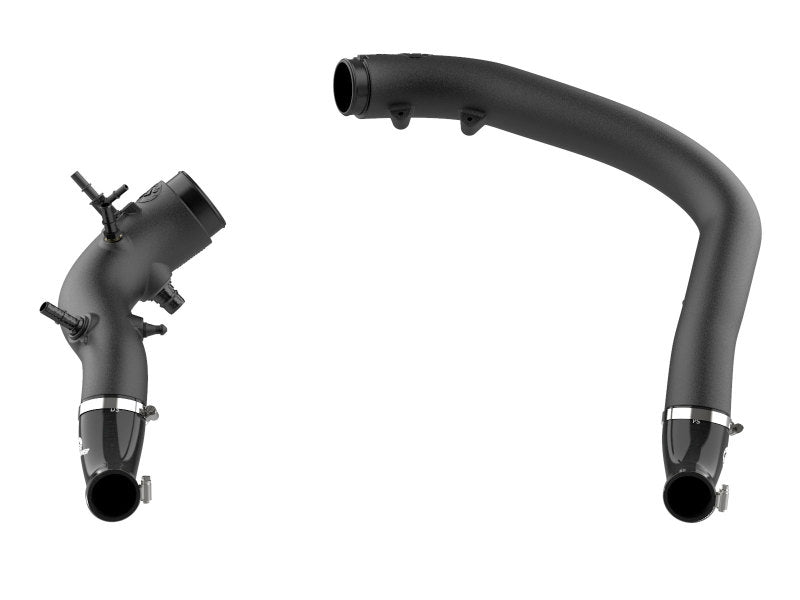 aFe Power 17-20 Ford Raptor 3.5L V6 Turbo Inlet Pipes
These turbo inlets are the perfect addition to any aFe...
These turbo inlets are the perfect addition to any aFe POWER air intake. They remove the air flow restriction of the factory turbo inlets and guarantee maximum air flow to the turbos for maximum power. They provide a smooth transition for the air from the air intake system to the turbos with minimum restriction. This system is precisely designed on CAD software for perfect fitment and maximize the air flow path to the turbos. The tubes are constructed of high-quality cross-linked polyethylene (XLPE) to resist heat and impact. Stainless steel rings are pressed in the tube ends to protect the tubes from collapsing under pressure and heat. Silicone couplings are reinforced with three layers of polyester, offering heat resistance and excellent protection against wear and deterioration, and mate directly to the turbos. Stainless steel clamps are also provided to guarantee perfect seal years after years. aFe POWER engineers spent countless hours and created multiple 3D printed prototypes to guarantee perfect fitment while producing maximum power. Each iteration has been tested on our in-house dyno alongside extensive road testing both on the street and off-road, to make certain these turbo inlet tubes will perform in any situation. This kit comes with all necessary fittings pre-installed on the tubes for a fast and easy installation. All factory connections are maintained to ensure your truck runs perfectly. These turbo inlets works perfectly with all aFe POWER air intake systems as well as the factory air intake system.
This Part Fits:
| Year | Make | Model | Submodel |
| --- | --- | --- | --- |
| 2020-2022 | Ford | Expedition | King Ranch |
| 2018-2022 | Ford | Expedition | Limited |
| 2020-2022 | Ford | Expedition | Max King Ranch |
| 2018-2022 | Ford | Expedition | Max Limited |
| 2018-2022 | Ford | Expedition | Max Platinum |
| 2018-2021 | Ford | Expedition | Max SSV |
| 2018-2019,2022 | Ford | Expedition | Max XL |
| 2018-2021 | Ford | Expedition | Max XLT |
| 2018-2022 | Ford | Expedition | Platinum |
| 2018-2022 | Ford | Expedition | SSV |
| 2022 | Ford | Expedition | Timberline |
| 2018-2019,2022 | Ford | Expedition | XL |
| 2018-2022 | Ford | Expedition | XLT |
| 2017-2020 | Ford | F-150 | King Ranch |
| 2017-2020 | Ford | F-150 | Lariat |
| 2017-2020 | Ford | F-150 | Limited |
| 2017-2020 | Ford | F-150 | Platinum |
| 2018-2020 | Ford | F-150 | Police Responder |
| 2017-2020 | Ford | F-150 | Raptor |
| 2017-2020 | Ford | F-150 | SSV |
| 2017-2020 | Ford | F-150 | XL |
| 2017-2020 | Ford | F-150 | XLT |
| 2019-2022 | Lincoln | Navigator | Base |
| 2018-2022 | Lincoln | Navigator | Black Label |
| 2018-2021 | Lincoln | Navigator | L Black Label |
| 2020-2021 | Lincoln | Navigator | L Livery |
| 2018-2022 | Lincoln | Navigator | L Reserve |
| 2018-2019 | Lincoln | Navigator | L Select |
| 2018 | Lincoln | Navigator | Premiere |
| 2018-2022 | Lincoln | Navigator | Reserve |
| 2018-2019 | Lincoln | Navigator | Select |