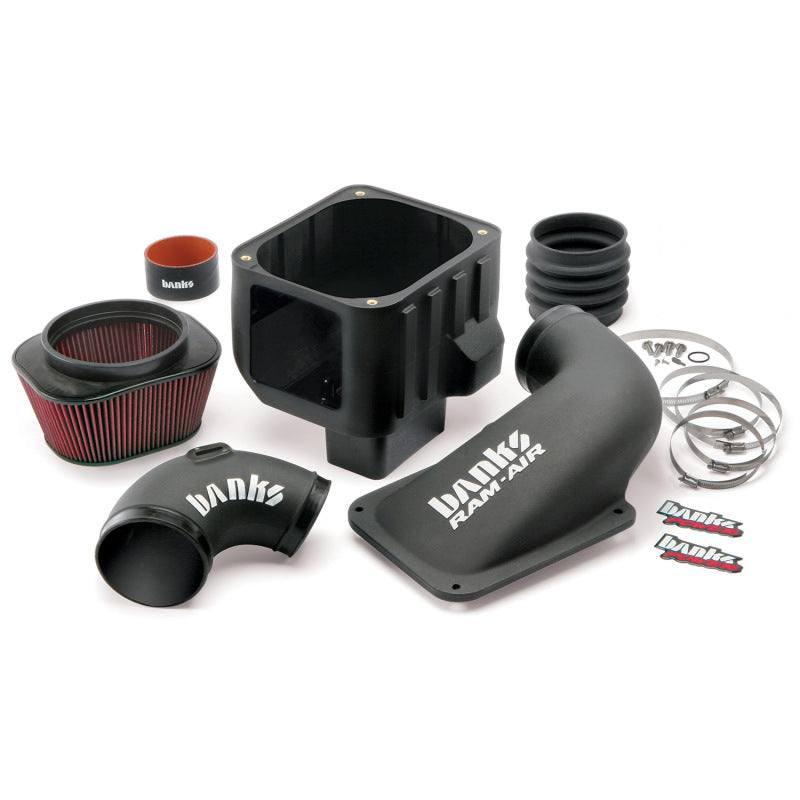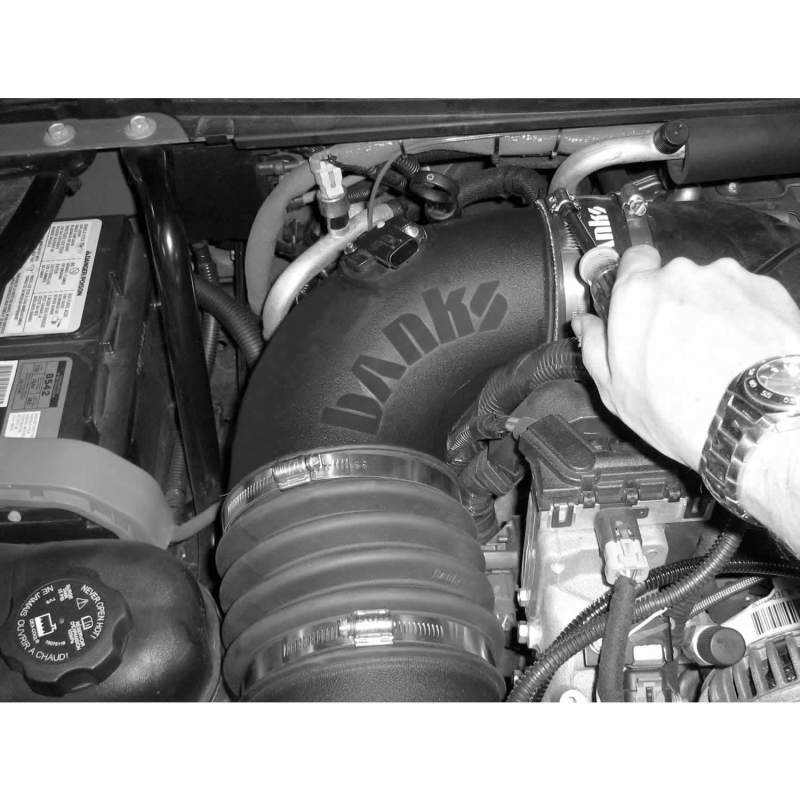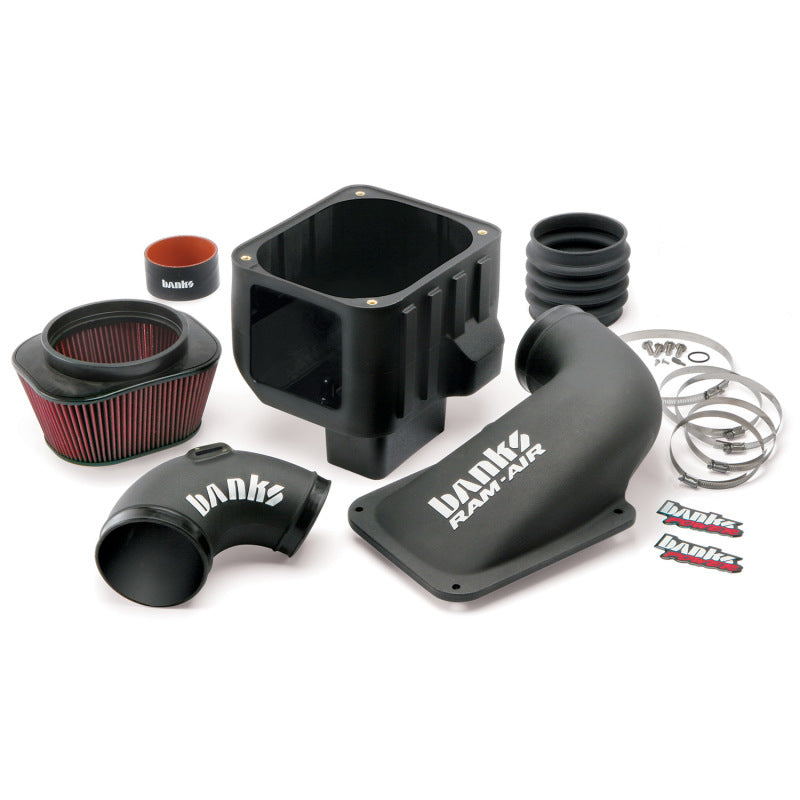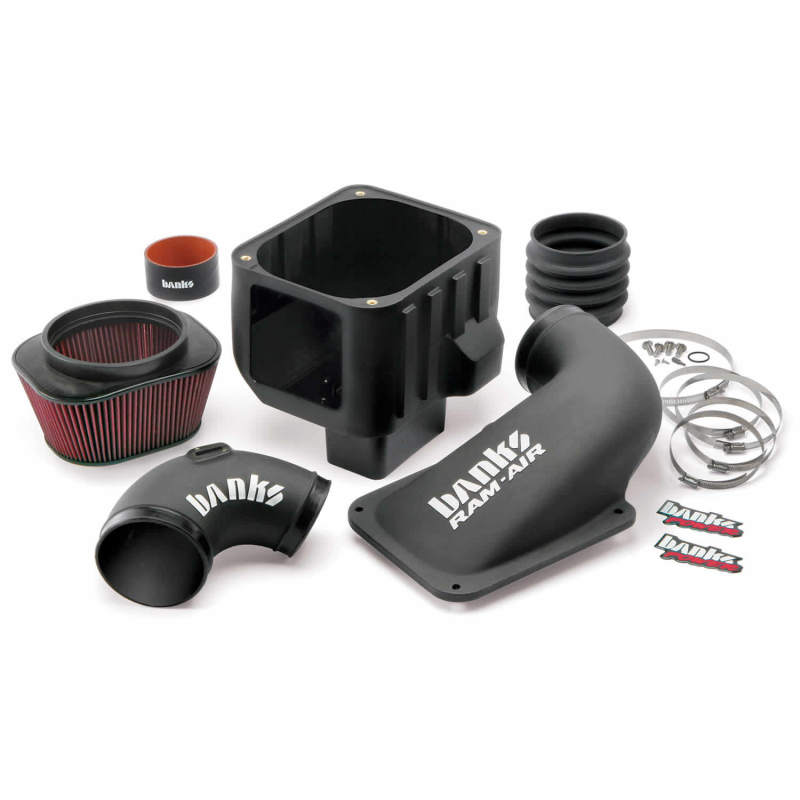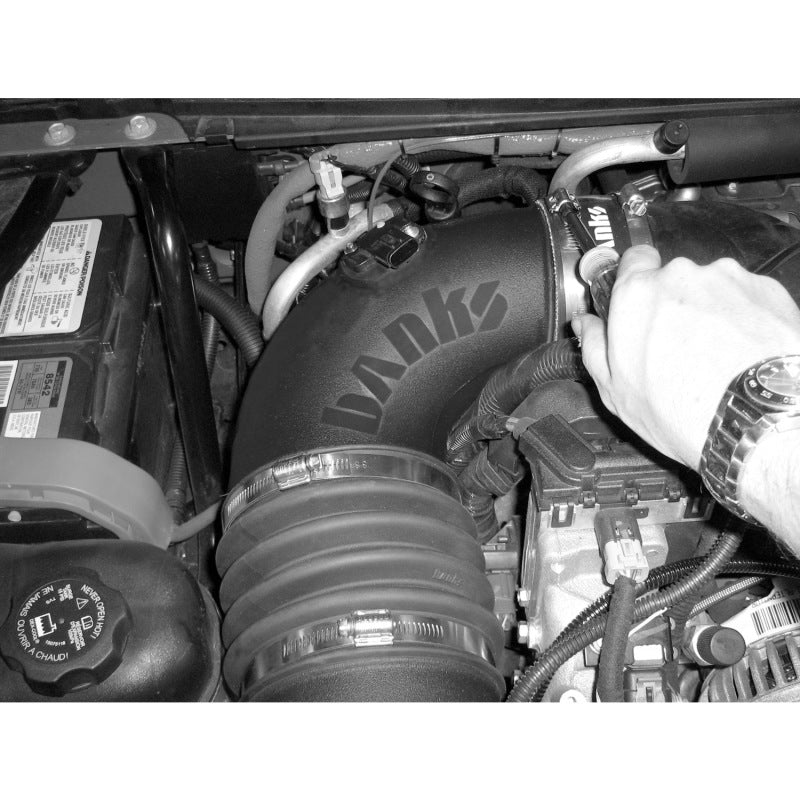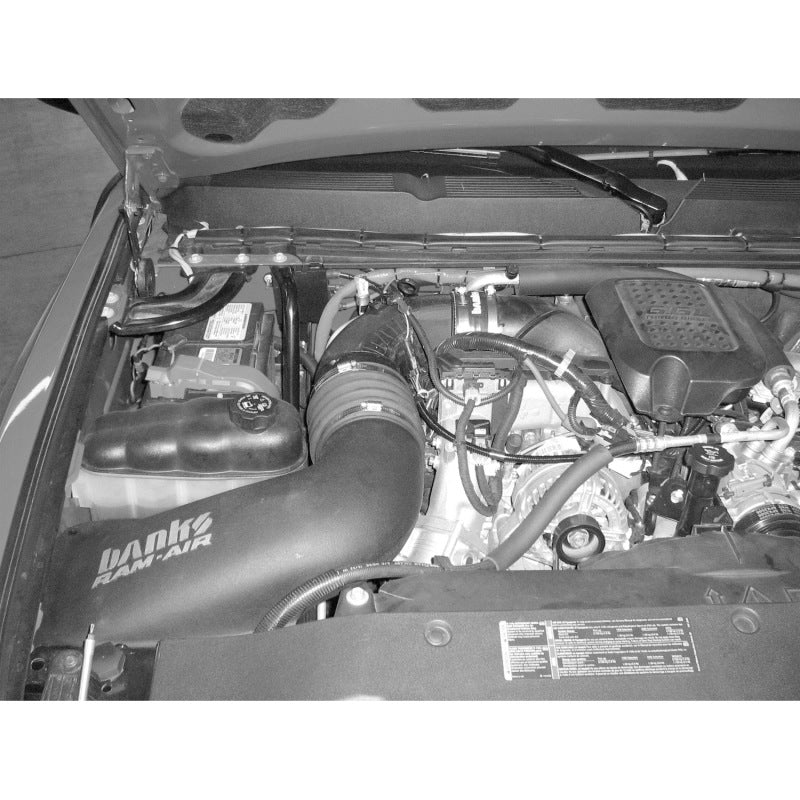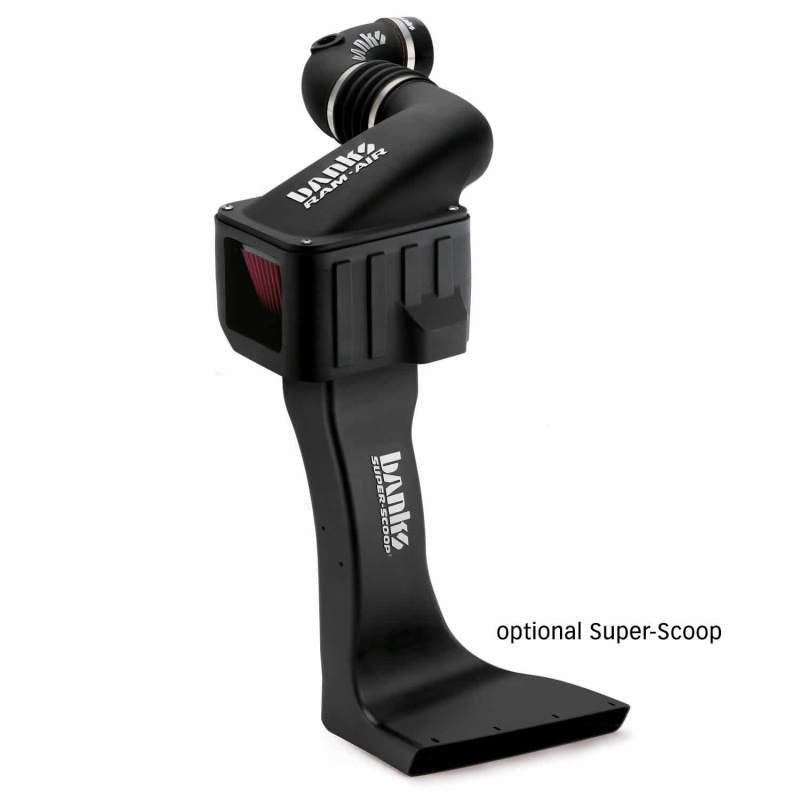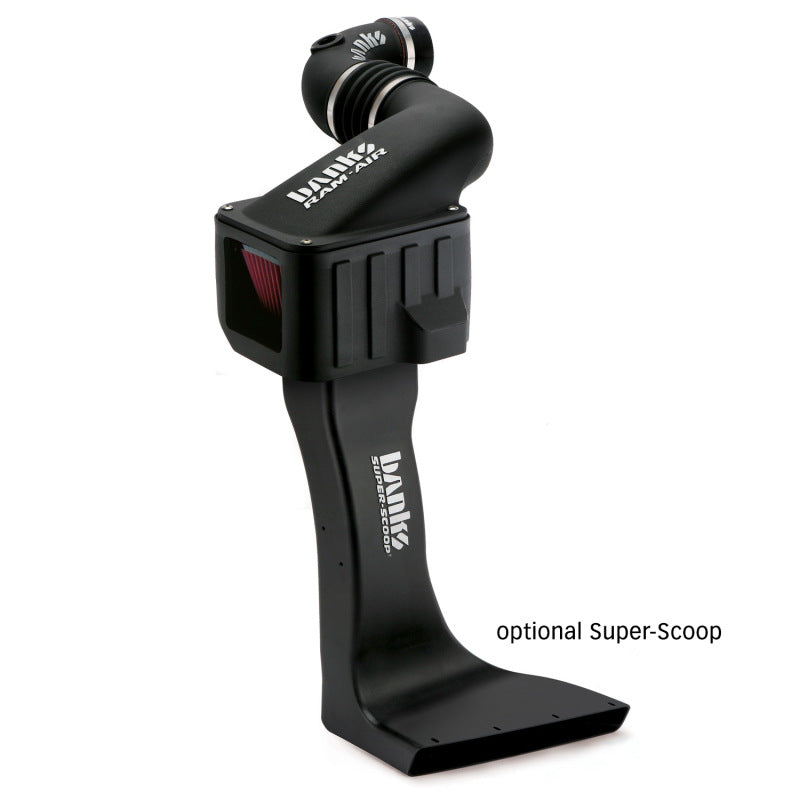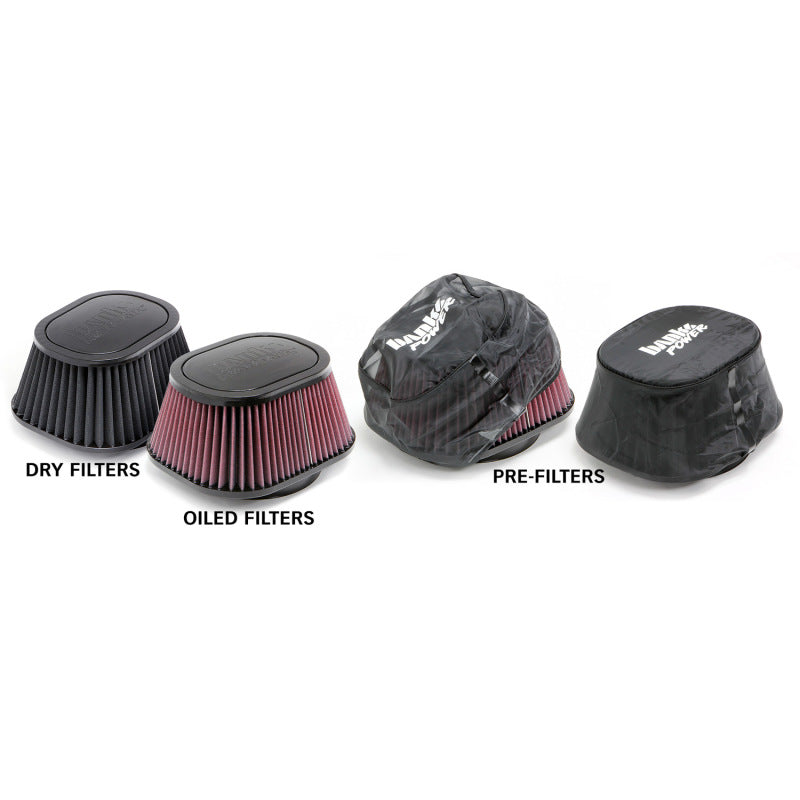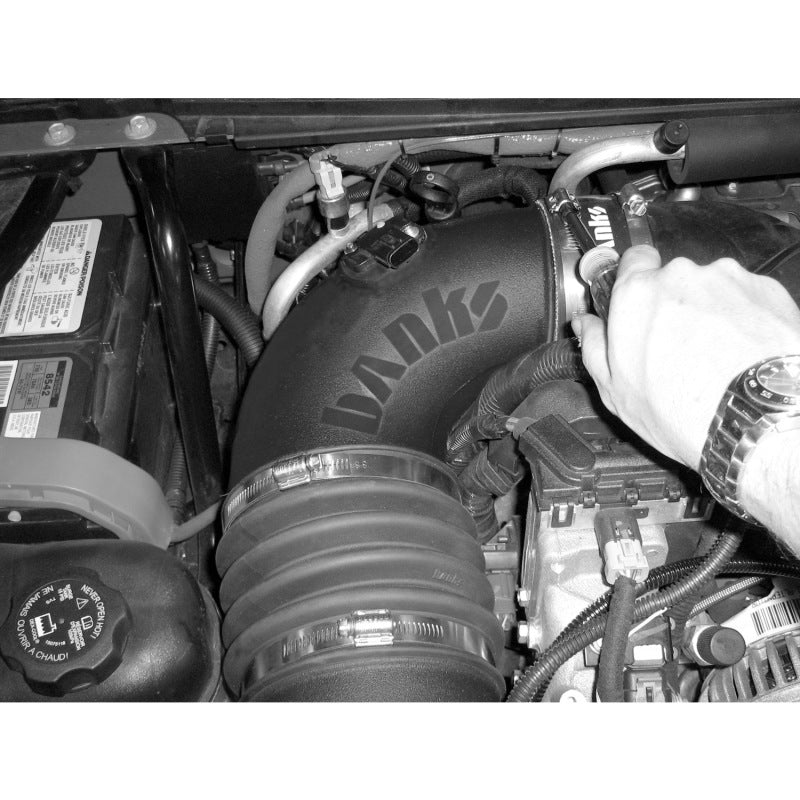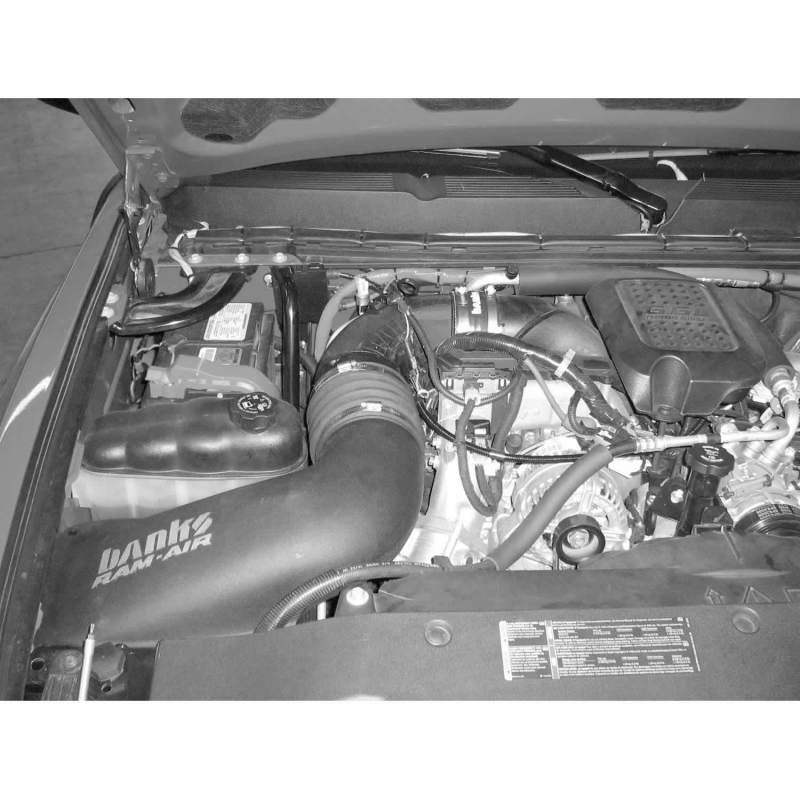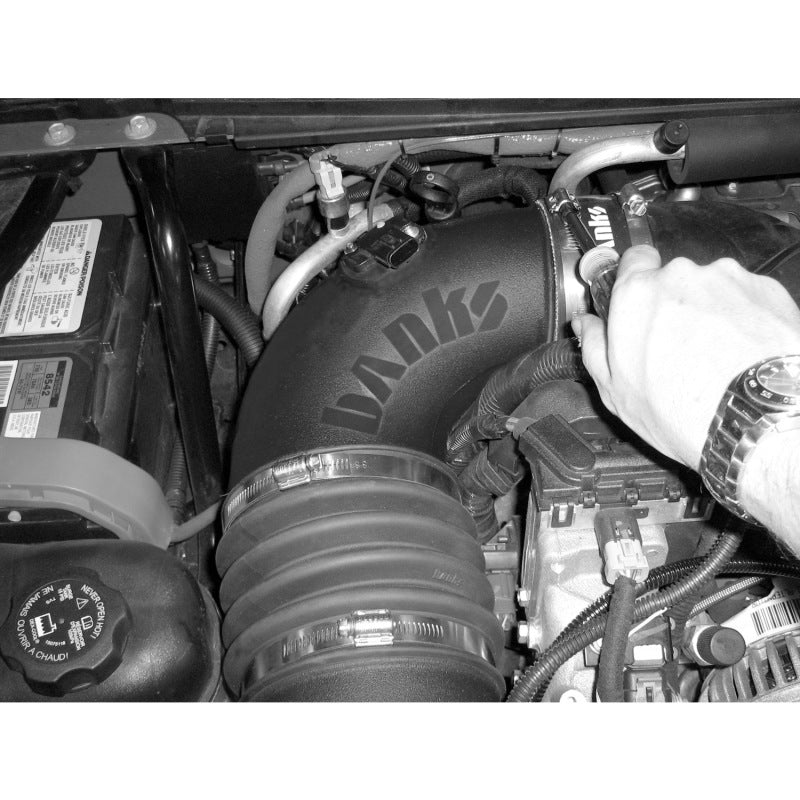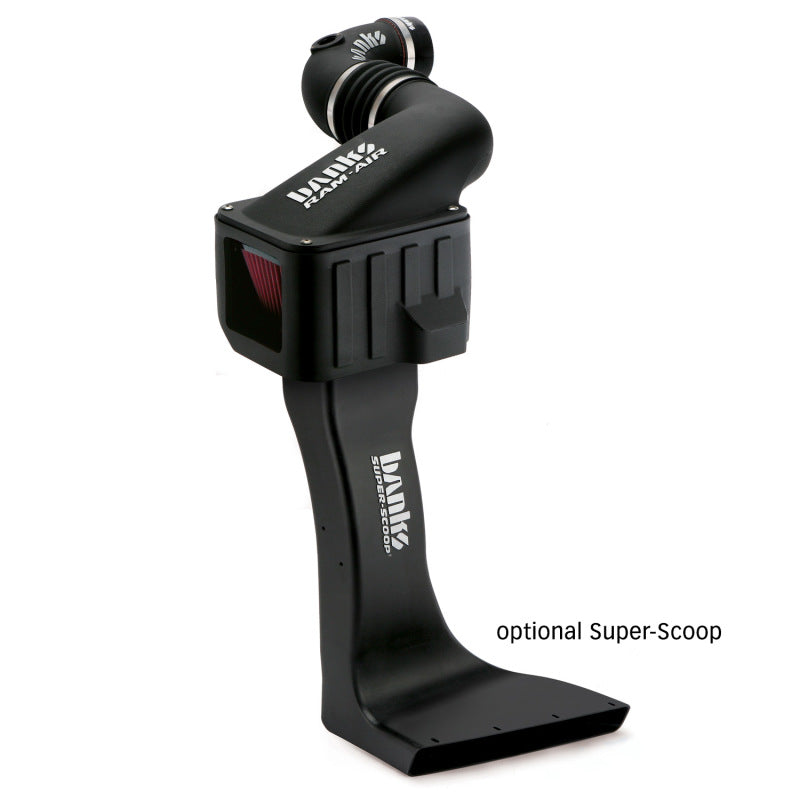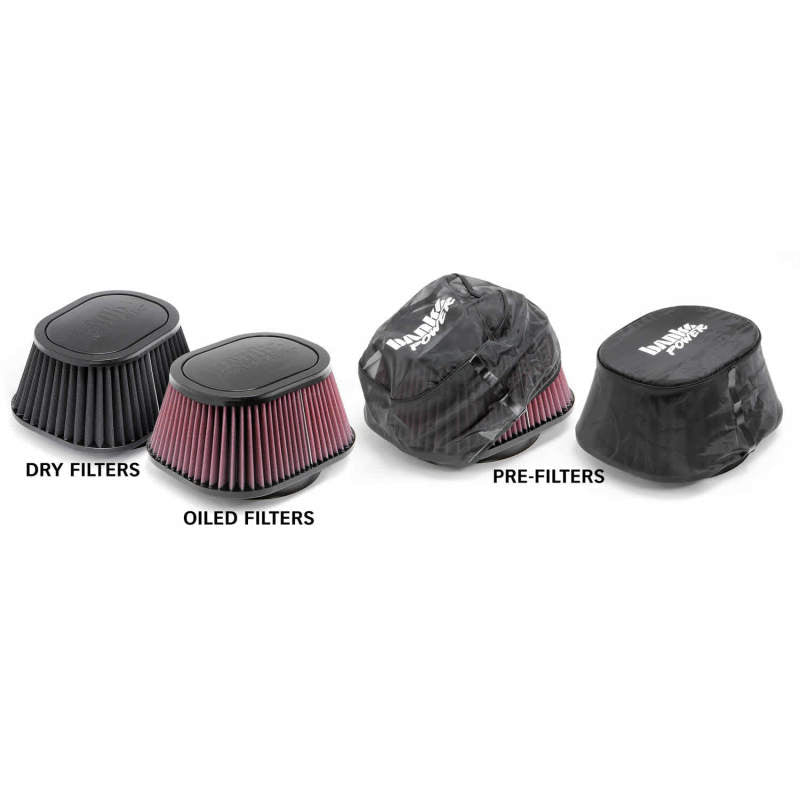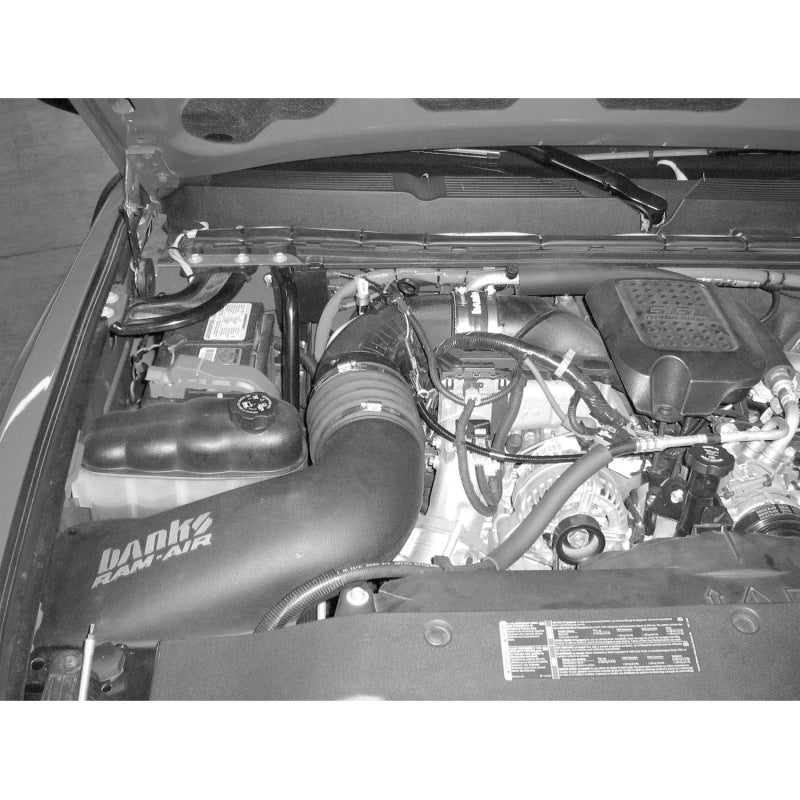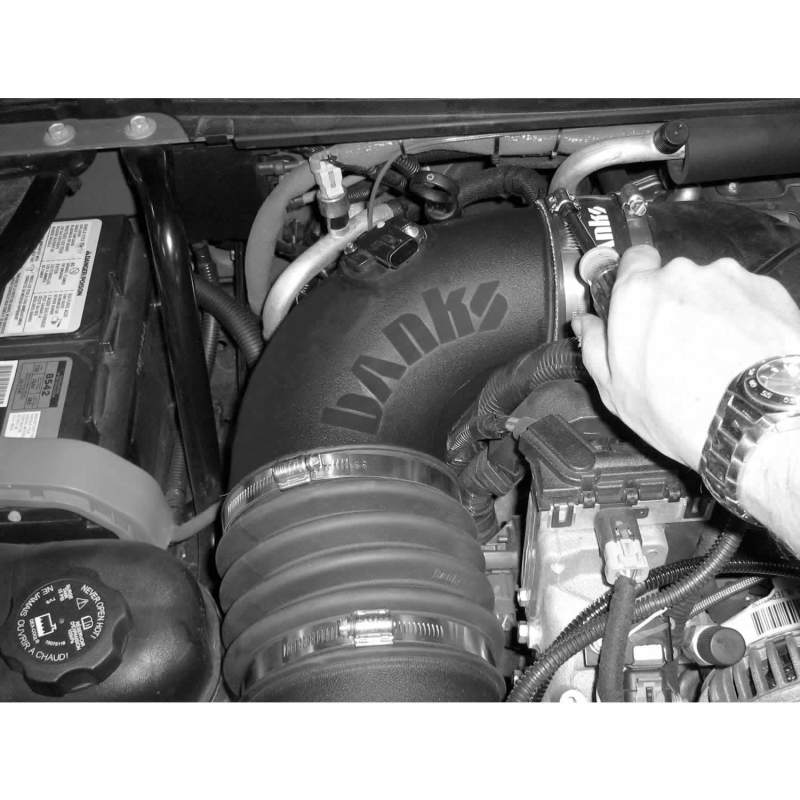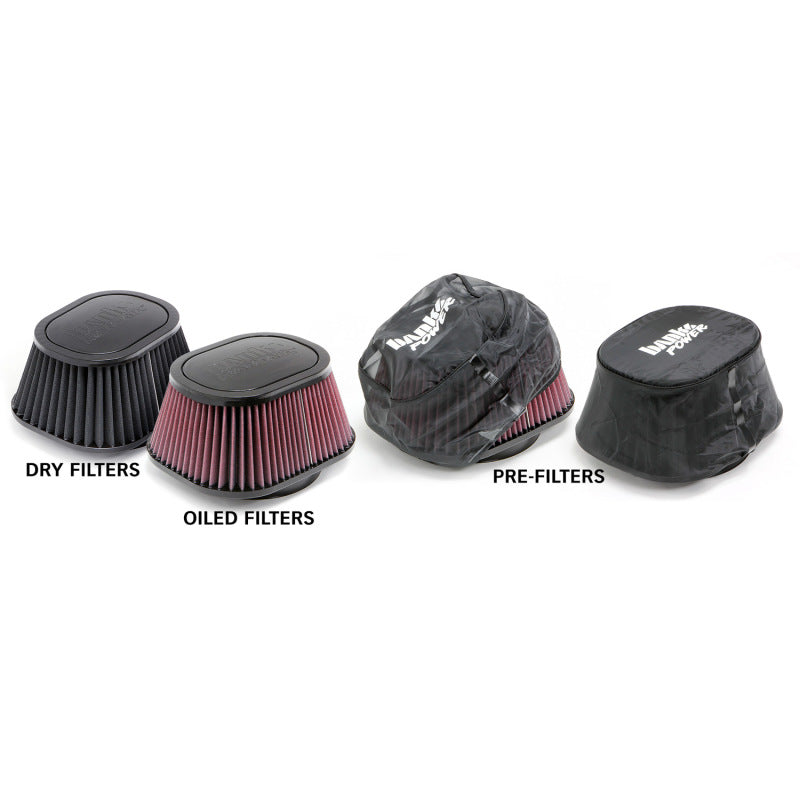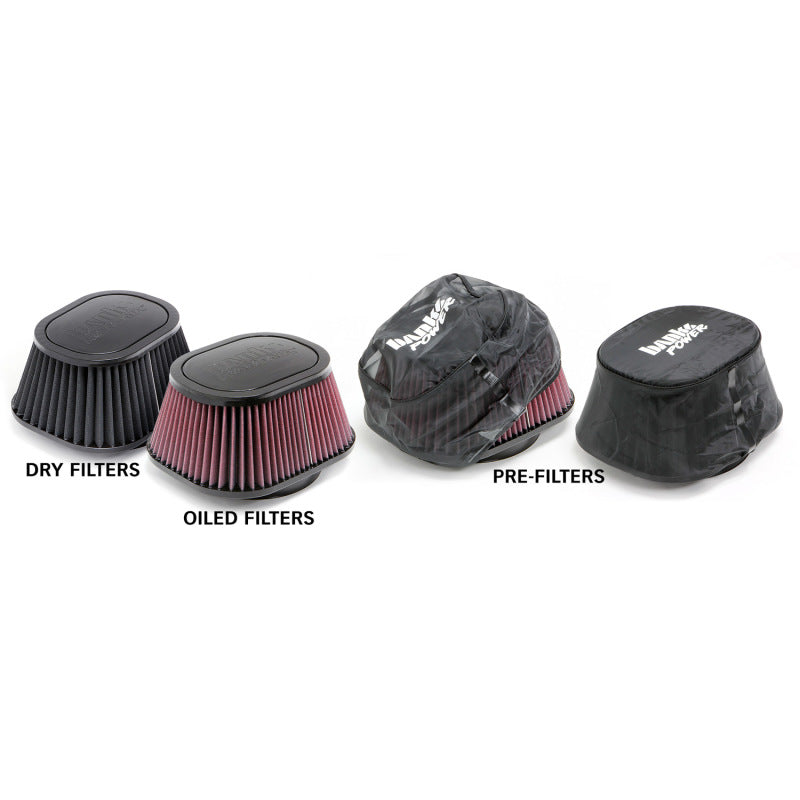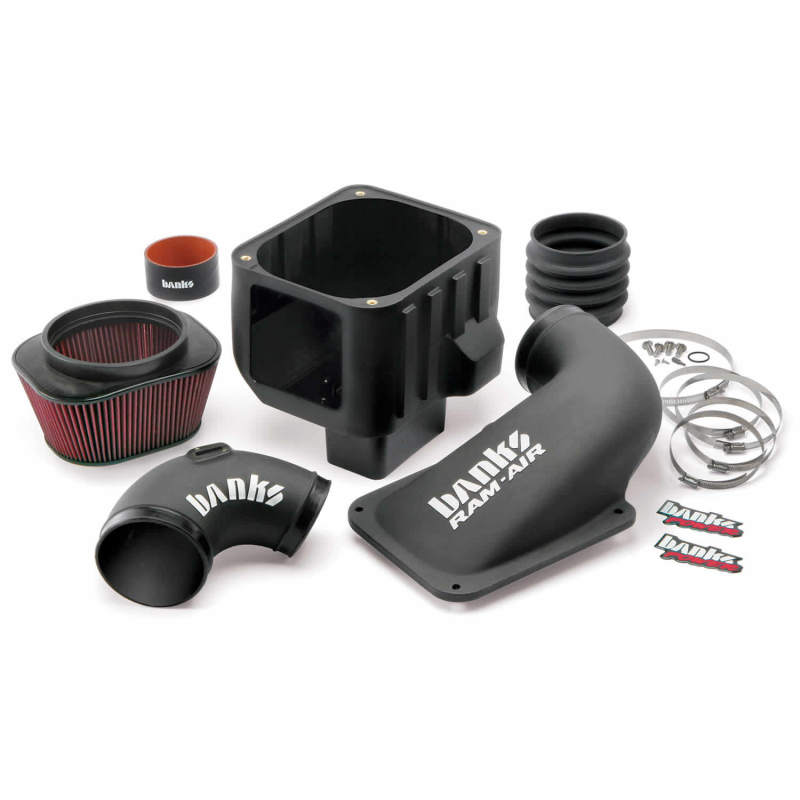 Banks Power 07-10 Chevy 6.6L LMM Ram-Air Intake System
Banks Ram-Air Superiority. Banks Ram-Air Intake Systems are tested and...
Banks Ram-Air Superiority. Banks Ram-Air Intake Systems are tested and proven. They start out as CAD software prototypes and are put through flow simulations. After a hardware prototype is made, it's tested on a flowbench. Then it's tested on the vehicle. And finally, Banks' density-tests the Ram-Air against stock and many competitors. Proven design. Proven performance. Thanks to its enclosed cold-air housing, huge inlet, giant dome-shaped lifetime filter and streamlined design, Banks Ram-Air Intake maximizes the flow of cool, dense air to the engine for greater power and fuel economy. It flows 47% better than stock. And delivers greater air density to the turbo's inlet than the stock system and every competitor tested! Add on the optional Super-Scoop, and the results are even better! It's all about density. And Banks Ram-Air Intakes deliver. The harder you work your truck, the more Banks Ram-Air Intake improves power and fuel economy! Longer service life, too. An aftermarket exclusive: with 5 inch bellows, Banks Ram-Air accommodates engine movement, which protects the components and extends service life. What's more, Ram-Air is designed to not cause fault or error codes. Outflows stock and competitors up to 57%. Largest filter area for superior high-flow filtration and fewer filter cleanings. Exclusive 5 inch bellows accommodates engine movement and prevents component damage. Cooler temps, more power and MPG, plus a cleaner-running engine.
This Part Fits:
| Year | Make | Model | Submodel |
| --- | --- | --- | --- |
| 2007-2010 | Chevrolet | Silverado 2500 HD | LT |
| 2007-2010 | Chevrolet | Silverado 2500 HD | LTZ |
| 2007-2010 | Chevrolet | Silverado 2500 HD | WT |
| 2007-2010 | Chevrolet | Silverado 3500 HD | LT |
| 2007-2010 | Chevrolet | Silverado 3500 HD | LTZ |
| 2007-2010 | Chevrolet | Silverado 3500 HD | WT |
| 2007-2010 | GMC | Sierra 2500 HD | SLE |
| 2007-2010 | GMC | Sierra 2500 HD | SLT |
| 2007-2010 | GMC | Sierra 2500 HD | WT |
| 2007-2010 | GMC | Sierra 3500 HD | SLE |
| 2007-2010 | GMC | Sierra 3500 HD | SLT |
| 2007-2010 | GMC | Sierra 3500 HD | WT |